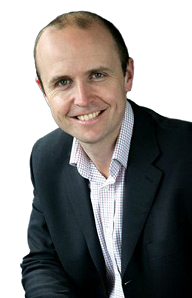 Gastroenterologist and Interventional Endoscopist
MBBS (Hons), FRACP (Victorian Gastroenterology Group)
Michael is a consultant Gastroenterologist and Interventional Endoscopist and is the current Director of Endoscopy at Monash Health. After graduating from Monash University, Michael was trained as a physician and gastroenterologist at Southern Health and at Geelong hospital. He undertook three further fellowship years in clinical endoscopy at Monash Health, Westmead Hospital (Sydney), and St Michael's Hospital (Toronto, Canada), learning and gaining skills from leading experts in Australia and worldwide.
Michael has broad training in all fields of gastroenterology with expertise in therapeutic endoscopy, screening, and early treatment of gastrointestinal cancers and pancreaticobiliary conditions. He has published multiple articles on clinical gastroenterology and endoscopy and continues to be actively involved in ongoing research through Monash Health.
For further information about Dr. Michael Swan, please visit
here.