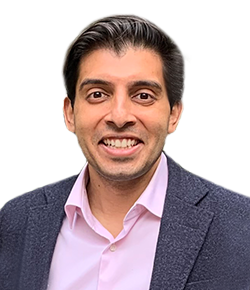 Paediatric Gastroenterologist & Hepatologist
Jeremy is an Australian-trained Paediatric Gastroenterologist with a consultant appointment at the Royal Children's Hospital, Melbourne. He graduated from the University of Queensland in 2006 and completed his paediatric training in gastroenterology in leading tertiary hospitals around Australia and New Zealand.  
Jeremy was conferred as a Fellow of the Royal Australasian College of Physicians in 2013. He is currently undertaking his doctoral research, investigating the immune mechanisms of liver disease at the Royal Children's Hospital, in collaboration with the Peter Doherty Institute for Infection and Immunology at the University of Melbourne.  
For further information about Dr. Jeremy Rajanayagam, please visit
here.